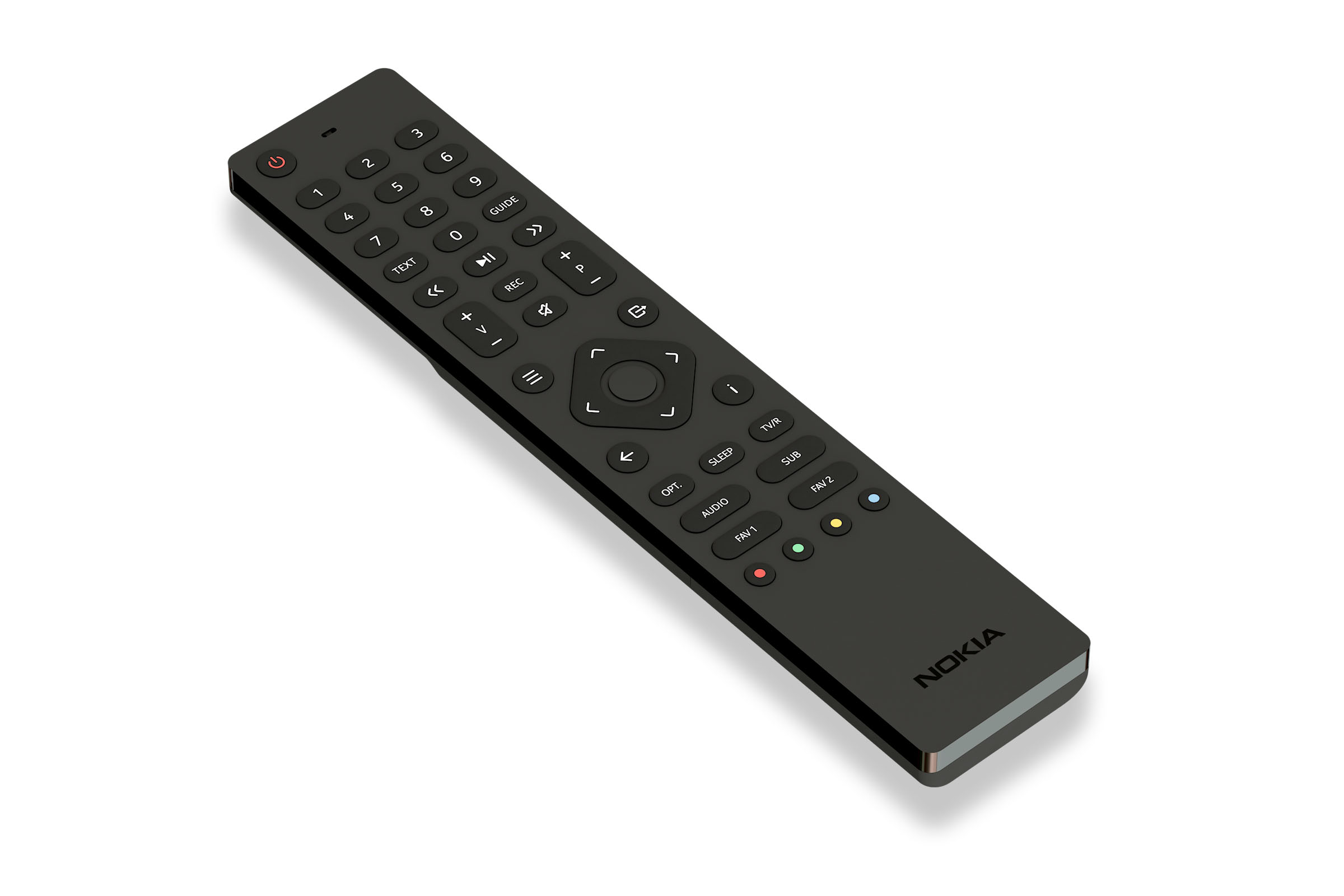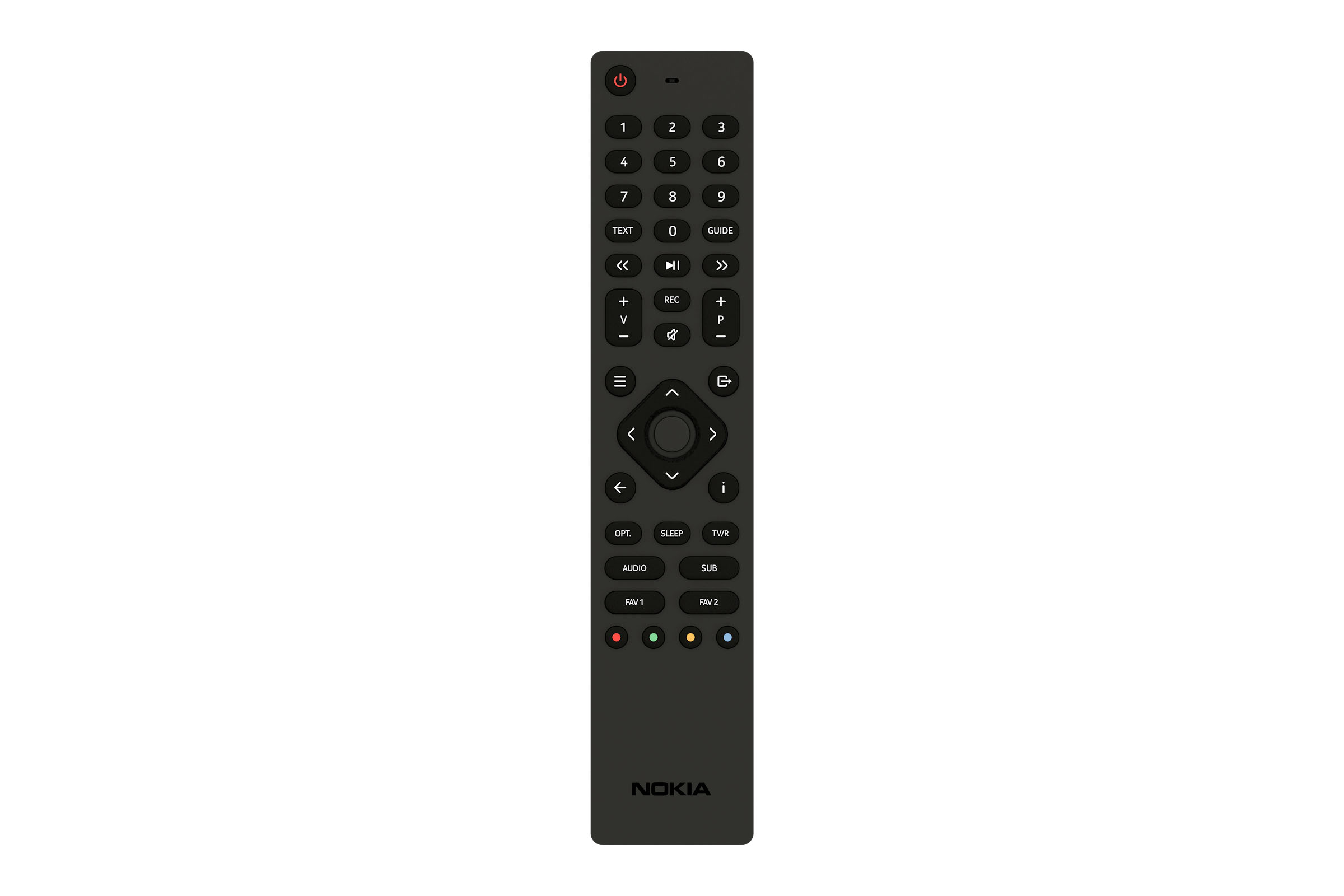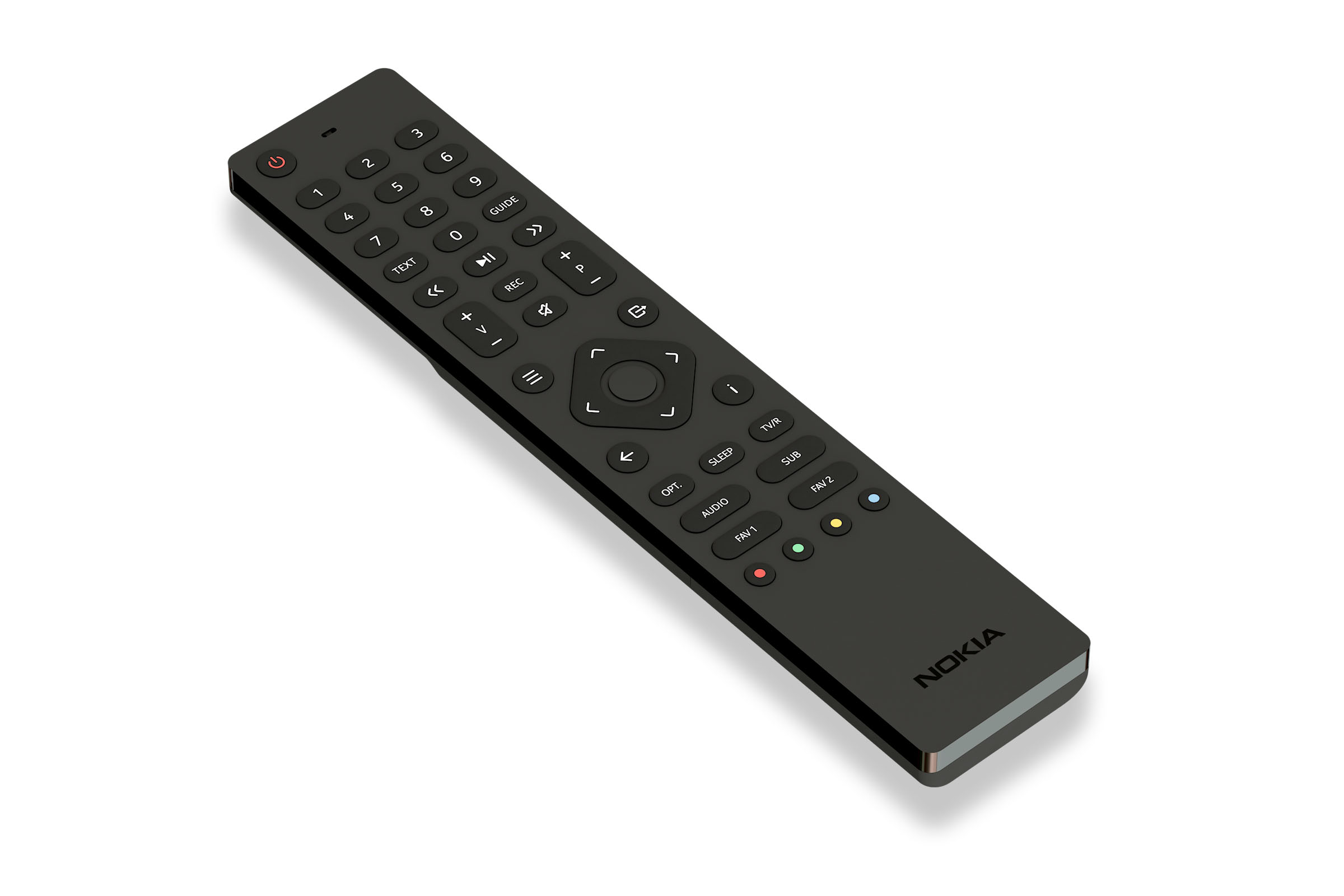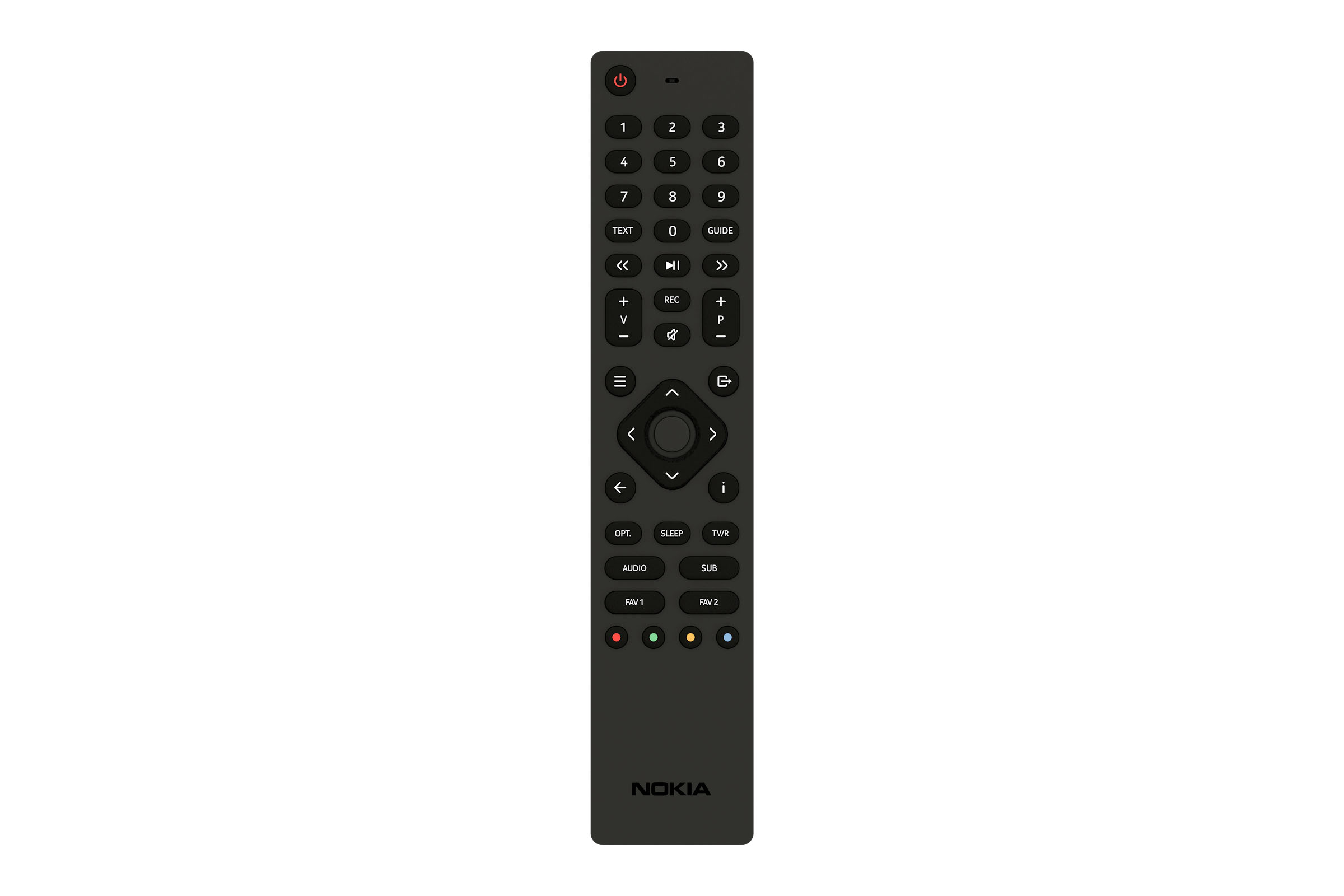 Smart features
• Favorite list buttons: access your favorite list with the click of one button.


• Ergonomic remote: lies smooth in your hand.


Keep everything under control with the ergonomic remote and smoothly switch between your favorite channels. Thanks to the favorite list buttons you have your preferred programs at hand. Create your personal lists by genre, family member or other preferences and zap quickly between shows, films, sports and whatever you like.
Prices are subject to alterations and in consequence of continuous research and development technical specifications, design and appearance of products may change.
© 2023 StreamView is the licensee of the Nokia brand. Nokia is a registered trademark of Nokia Corporation.
Specifications
Compatibility
Nokia Terrestrial Receiver 6000
Nokia Satellite Receiver 7000


Downloads
Dimensions
Color: Black


Included in the packaging