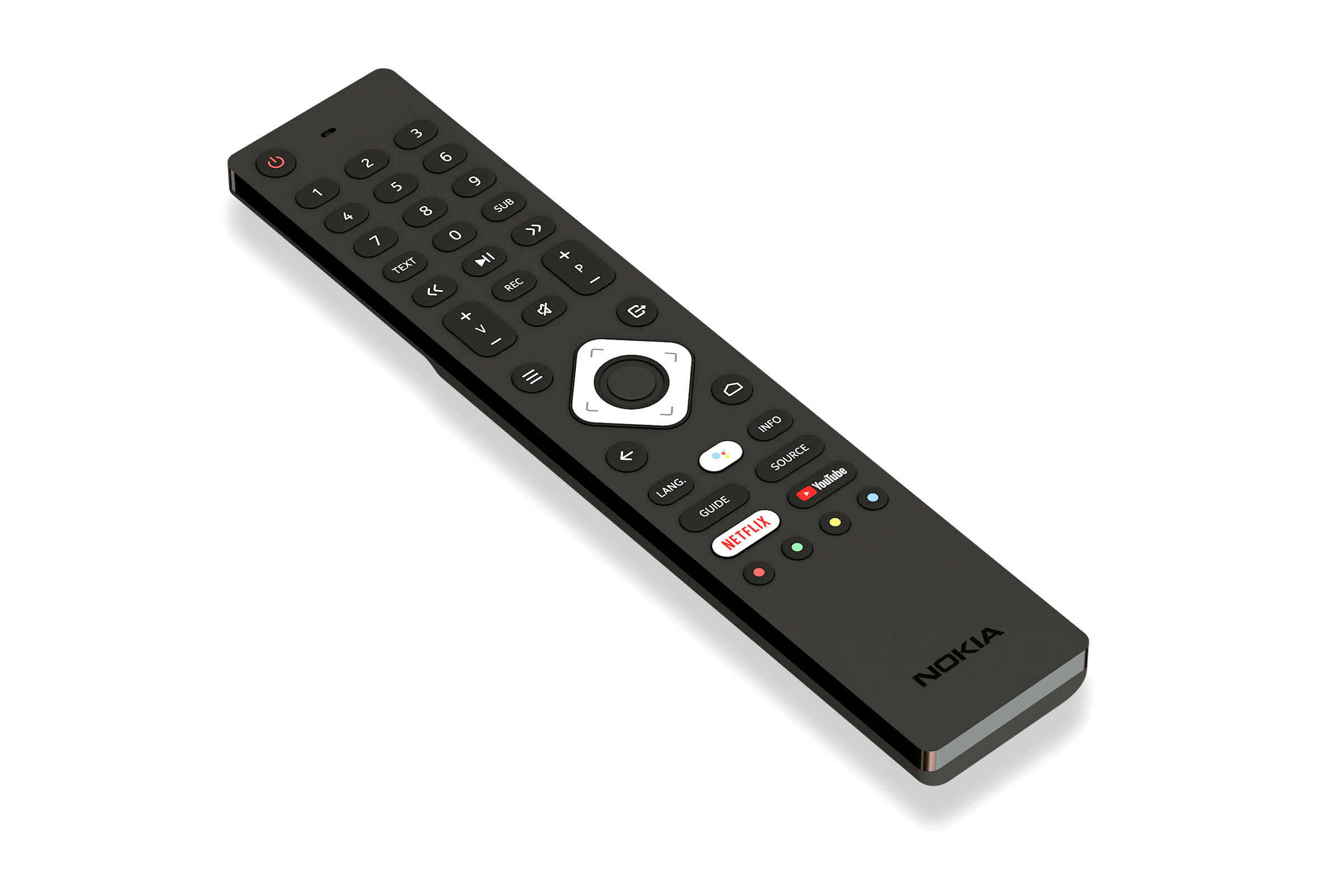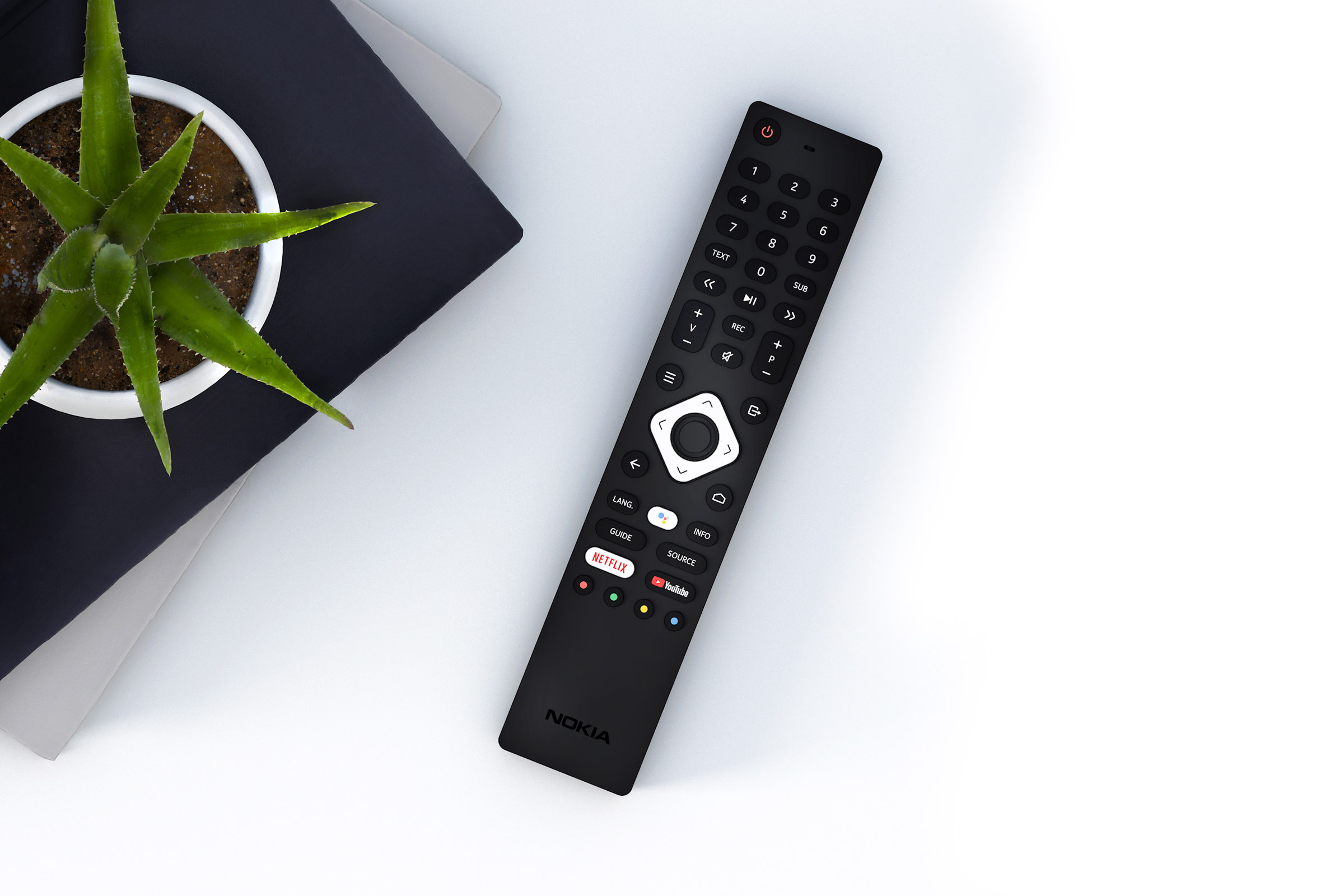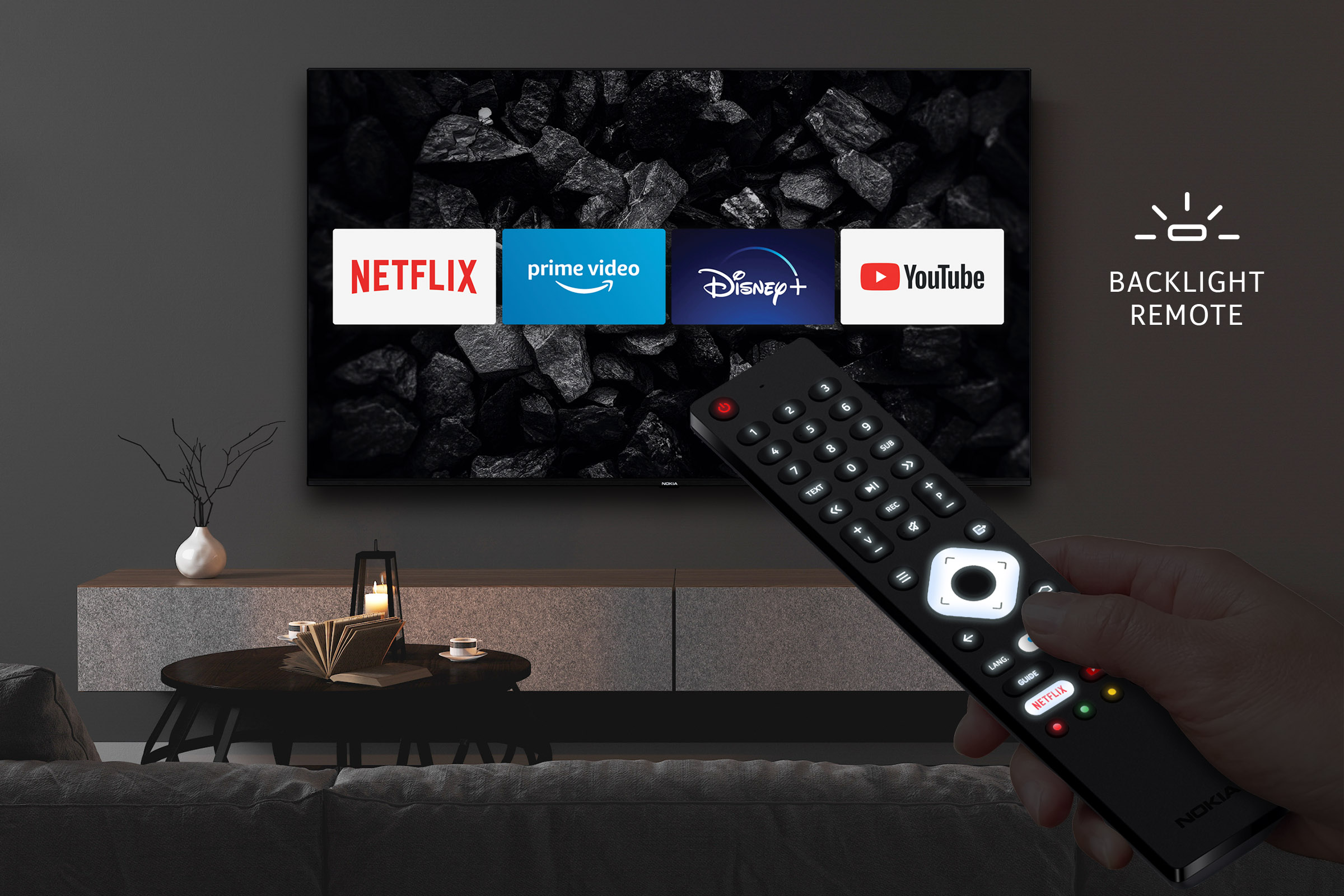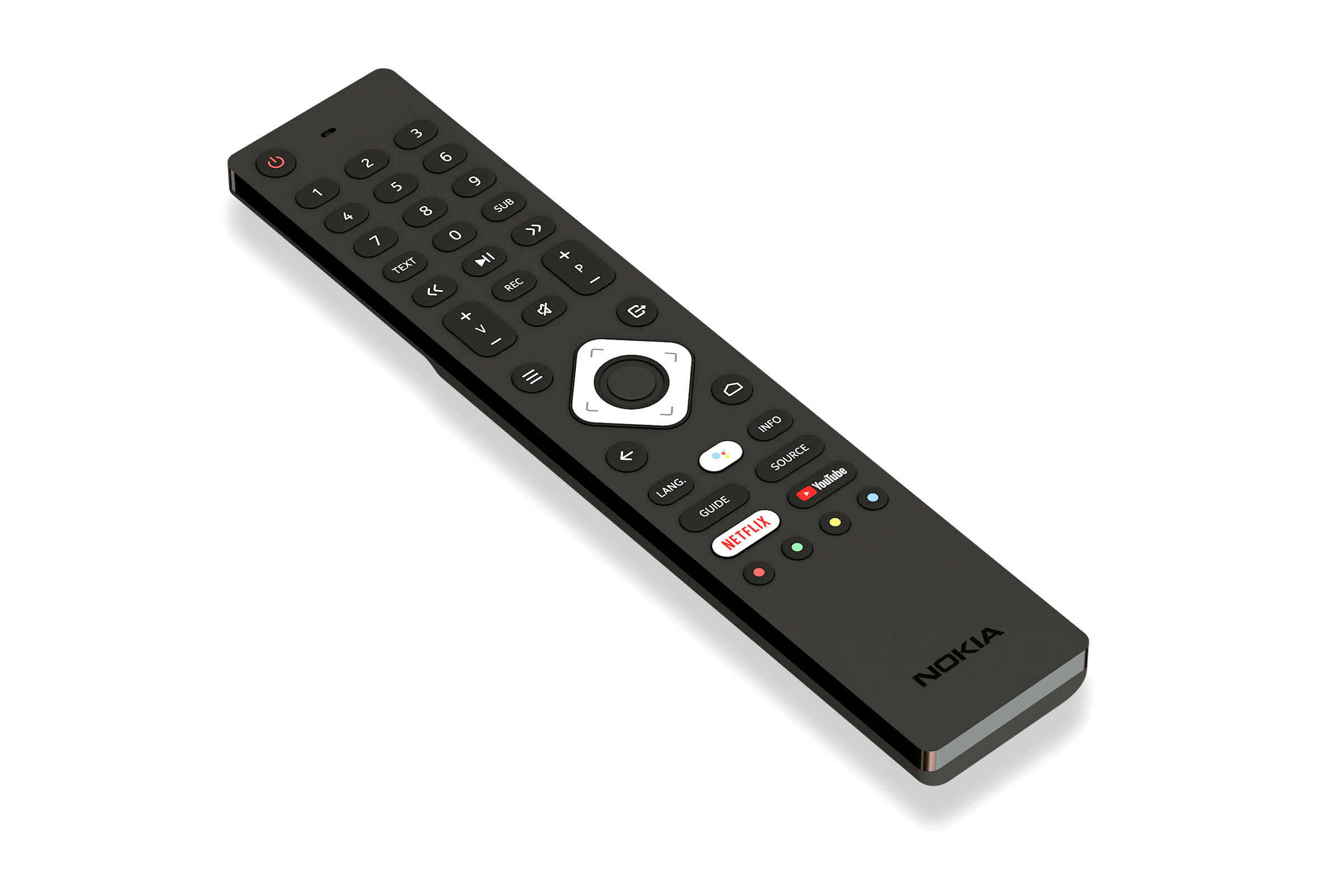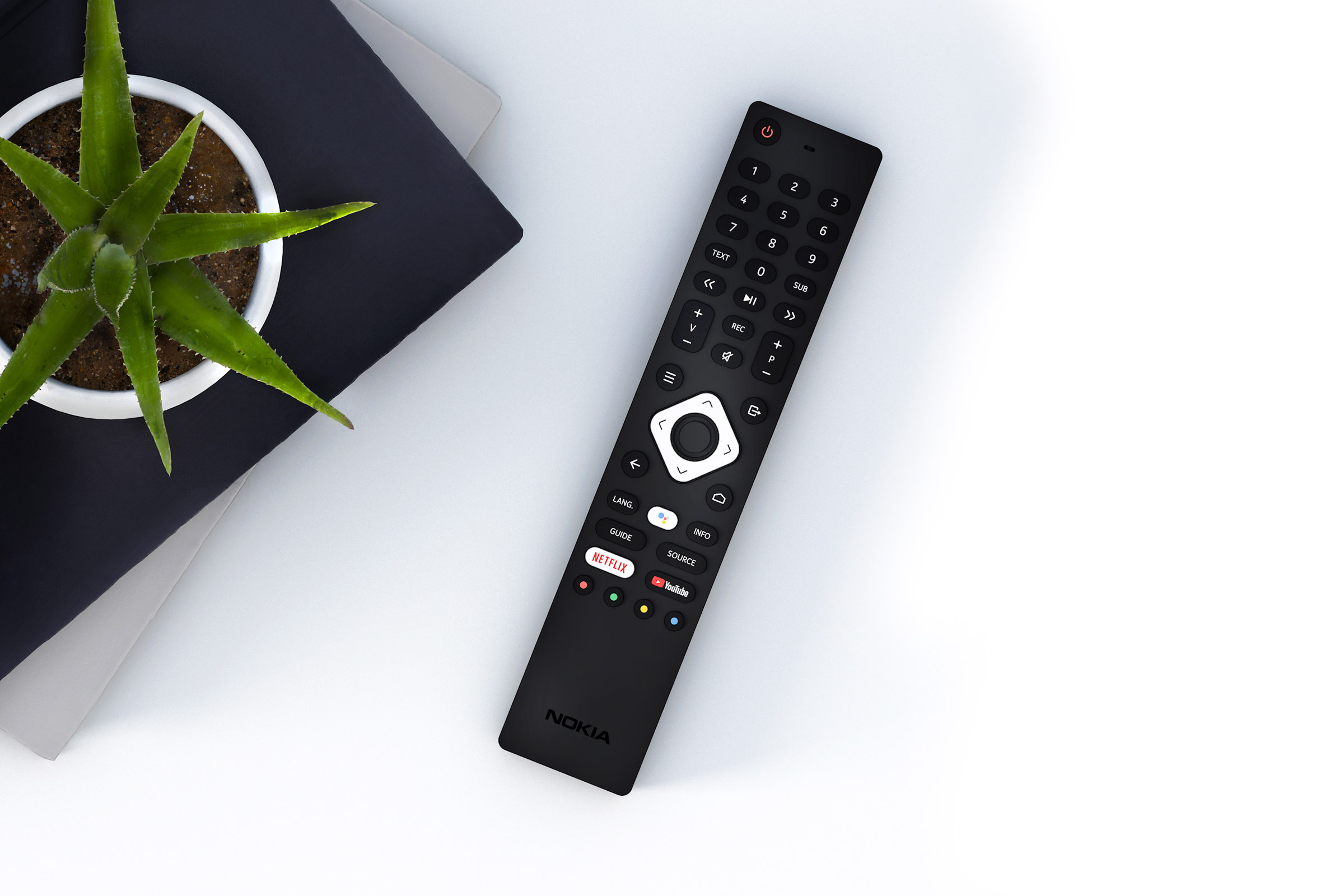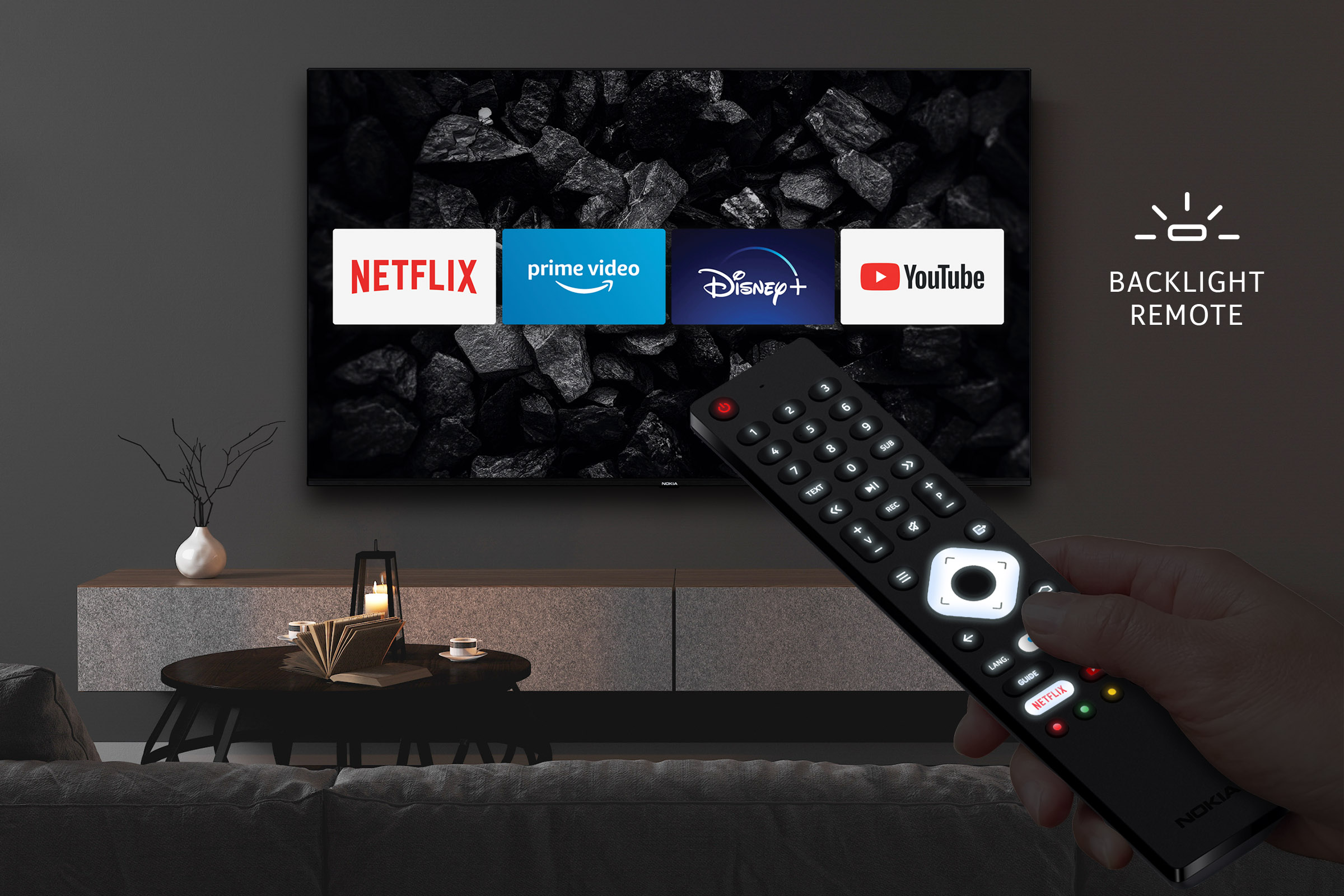 Remote Control (Nokia Smart TVs)
Smart features

• Direct access buttons:
access your favorite content on Netflix and YouTube with the
click of one button.
• Backlit buttons: stay in control even when the lights are dimmed for a cozy viewing
evening.
• Google Assistant voice control: intelligent assistant that plays your favorite YouTube
videos, streams the latest blockbusters, or finds online information on Google with just
• Easy pairing: easily pair your new remote control by pressing the "SOURCE" button for
5-15 secs.
Endless entertainment, controlled by you. Thanks to the direct access buttons for Netflix and YouTube your favorite content and unlimited entertainment is at your fingertips. Press the Google Assistant button on your remote to quickly search 500,000+ movies and shows, get recommendations to match your mood, control smart home devices, and more. All with your Nokia remote control.
Prices are subject to alterations and in consequence of continuous research and development technical specifications, design and appearance of products may change.
© 2023 StreamView is the licensee of the Nokia brand. Nokia is a registered trademark of Nokia Corporation.
Specifications
Compatibility
Nokia Smart TVs 24" – 75"
Nokia QLED Smart TVs 43" – 70"
Downloads
Smart features
Direct access buttons: Netflix and YouTube*
Voice command: say "Hey Google" to search content with just a quick voice command
Comfortable control: backlit buttons and ergonomic design
*Subscription fees are not included
Dimensions
Width (in mm): 41
Depth (in mm): 15
Height (in mm): 200
Weight (in g): 95
Color: Black
Included in the packaging
1x Bluetooth voice remote control