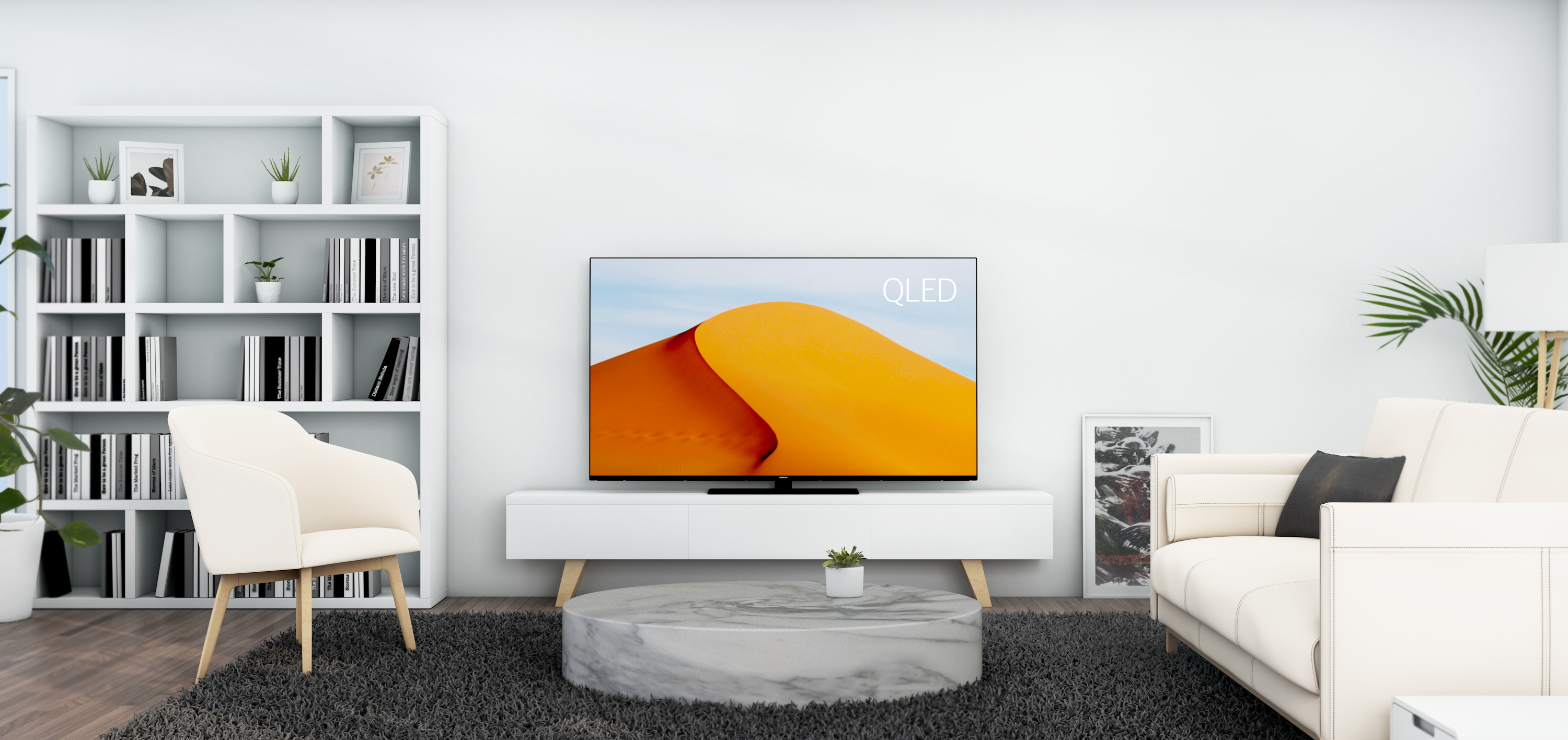 Nokia QLED Smart TV
---
Upgrade your home entertainment. Get stunning colors and sharp contrast with the Nokia QLED Smart TV with Android TV.
LED vs. QLED - What is the difference?
QLED is based on the LED technology. An LCD panel is illuminated by light coming from small LED lamps on the background of the panel. The LED backlight is very bright and the life span of the LED lamps is very high. The light enables a very high contrast and a more colorful picture.
QLED is a very important upgrade to the LED technology - adding a layer with so-called "Quantum Dots". Your benefits:
• very bright pictures and high contrast
• real and consant colors that makes every picture feel more alive
• big color volume for HDR-content
• no danger for burn-in screen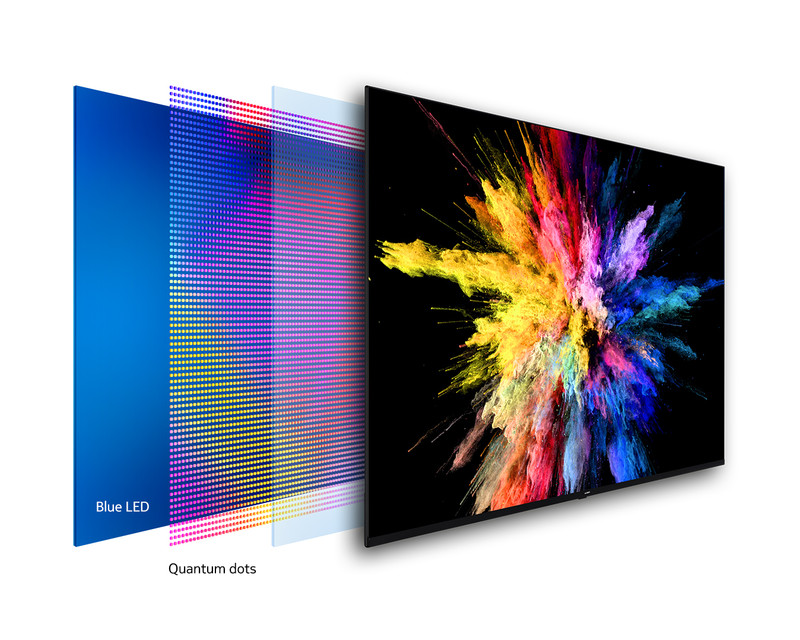 How QLED works
Quantum dots are very small molecules that emit their own differently colored illumination when hit by backlight. The Quantum Dot layer is located between the LCD panel and a blue backlight LED.
Through electrical impulses the Quantum Dots are illuminated differently and through the differences in the brightness a very high variaty of colors and a high range of contrasts are guaranteed.
The swivel stand
---
We have added a swivel stand to our 65" Nokia QLED Smart TV. This enables a perfect viewing experience, no matter where you are in your room.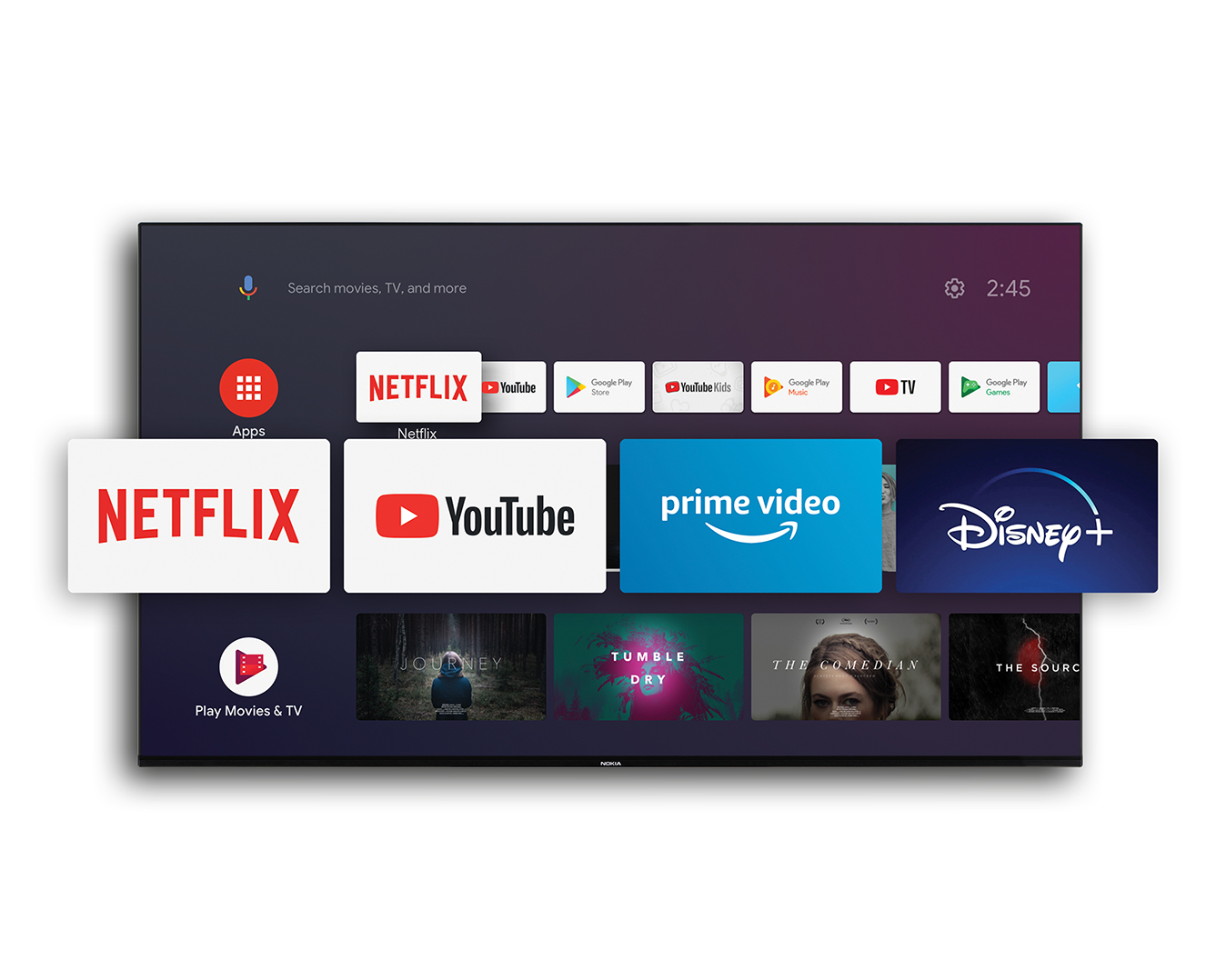 Pure Android TV experience on your QLED
Experience a world full of entertainment with your favorite movies, shows and media libraries on the Google Play Store.
Enjoy Netflix, Disney+, YouTube and Prime Video, restart broadcasted TV programs, play games, listen to music and access over 7000 apps.